An old concrete slab that's broken, stained, and cracked can be an incredibly unsightly part of a backyard. Nobody wants to sit on it, it can't be dressed up with furniture, and it can even be unsafe. If you've been looking at your old concrete patio, apartment balcony or old decking board, scratching your head, and wondering how to bring it back to life, we have the answer for you.
Use composite decking for a floating deck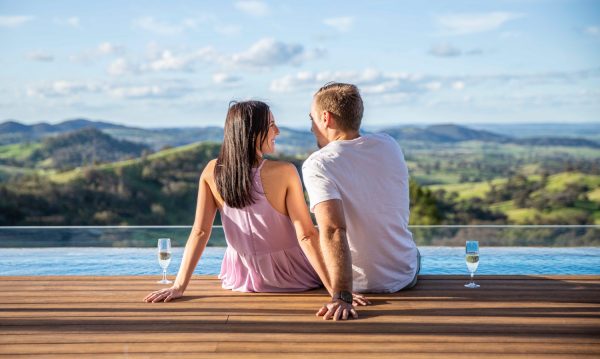 You can install new composite decking as a floating deck directly over your existing concrete slab to bring instant warmth, modernity, safety, comfort, and style. With the composite decking board's ability to be installed right over the floor of concrete patios or a concrete slab, building a deck has never been easier. In many cases, you cannot repair cracks in concrete, only cover them up, with the issue reappearing down the line. Stop your concrete from worsening and keep your foundations in good shape with a floating composite deck. 
Good quality composite decking comes with many perks, beginning with the materials used. Composite decking boards are made from wood fibres and recycled PVC to form a durable, weatherproof deck. As a result, a composite deck is not prone to warping, splitting, drying out or rotting as traditional timber is, and they require considerably less maintenance. 
As the superior choice for decking Australia-wide, creating a floating composite deck over concrete will make you never want to leave your backyard. Suddenly, the space you avoid will become your favourite place to relax, unwind, enjoy your morning coffee, and entertain party guests from the comfort of your new deck!
What is a floating deck?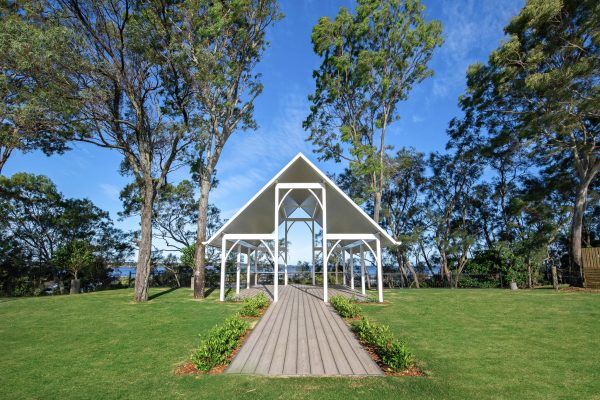 A floating deck is a deck that doesn't need to be anchored to a house or posts in the ground. (Not an inflatable pool toy or a deck on a boat.) As a rule, the deck is not required to be bolted to anything and is essentially an impermanent structure. Floating decks don't require permissions or permits, as it isn't a house modification. This can be perfect for those in a long tenancy or homeowners wanting a quick solution to improve the backyard before the family comes to stay.
A floating deck can be built over a concrete slab or gravel bed, and it doesn't need to be attached to anything at all. It floats! They are generally less than 2 feet off the ground and creating them can be as simple as preparing the ground, laying the frame, and installing the deck boards. This can be a great starter project to kick off your DIY journey or a quick improvement for the avid home renovator.
The 3 layers of a floating deck include:
The ground or foundation

The subframe

The decking boards
Easy to install and cost-effective with little starting costs, a floating deck could be the solution you're looking for to improve your backyard and boost your lifestyle instantly. 
Composite floating deck ideas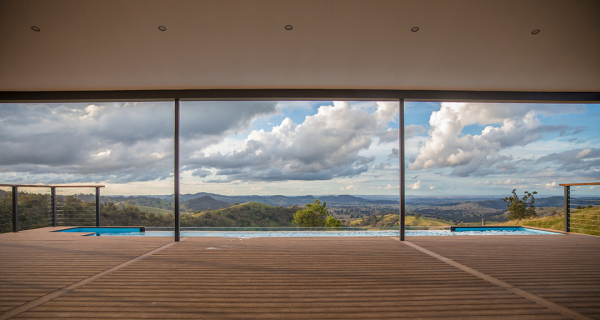 Composite decking never fails to impress us with its versatility and range of applications. With the right tools and some expert advice, you can build a deck in many different areas to get the most from your outdoor composite deck patio space.
Some of these include:
Outdoor fire pits
Give your guests somewhere to sit around the fire, with a pit built in the middle of your space for ultimate warmth and socialisation. With the proper steps and precautions, a fire pit can be a safe and functional inclusion on your composite deck.
Pools
Composite decking boards are water resistant and can withstand rain, frost, and back-to-back rounds of Marco Polo. Composite decks repel moisture, reduce slip, and increase the comfort of your pool area, all while looking great.
Built-in furniture
Composite decking is such a strong, comfortable, and aesthetically pleasing material that many people enjoy creating built-in furniture for their floating deck. This can range from a bench seat with LED lighting to a complete dining set built around the fire.
Play area
composite decking is the perfect choice for busy kids and their parents. Easy to clean with a quick sweep or hose down, composite can allow you to build a sandpit or get out the washable paint without worry.
Back patio
once you have a back patio, you'll wonder how you ever lived without one. A warm-toned foundation for your patio furniture with the comfort of composite underfoot will quickly become a favoured part of your home.
Boardwalks
Is there a section of your backyard that everyone seems to avoid? Is some sharp gravel blocking access to the trampoline? An area where the grass just won't grow? A floating composite boardwalk will keep feet from harm and make your backyard look great.
Garden pergola
There is nothing more charming than a pergola set among the flowers and fresh breezes of a backyard. If you've got an open space that you're not sure what to do with, adding a pergola with a floating floor will provide the perfect space to BBQ, entertain, or simply unwind.
With composite decking, all your floating deck designs are possible. An instant value-adder for savvy investors or home renovators, a floating composite deck will provide the missing piece to your backyard or outdoor areas. 
Create the perfect composite deck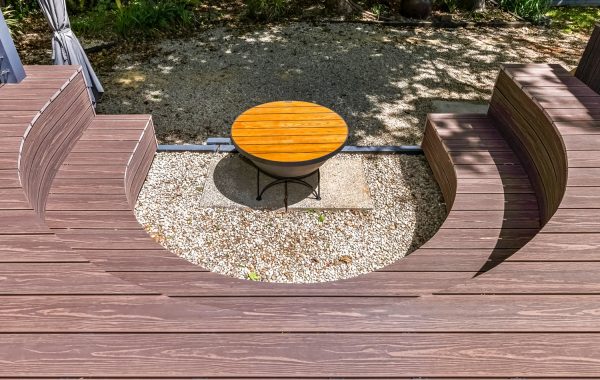 It's time to deal with that unsightly and impractical concrete slab, unused open space, or painful gravel walkway. 
When creating your floating composite deck over concrete, keep 3 things in mind:
Ensure the concrete area is in reasonable condition and the distance between the concrete and the new deck does not trap a large amount of water. This can lead to mould growth on your new deck and unstable foundations. 

If your concrete is in an area that experiences a lot of water, place a moisture barrier or waterproofing membrane to prevent water pooling. This is where a professional builder can come in handy to prepare the area. 

The concrete should be level and have adequate drainage 
Need help building your deck?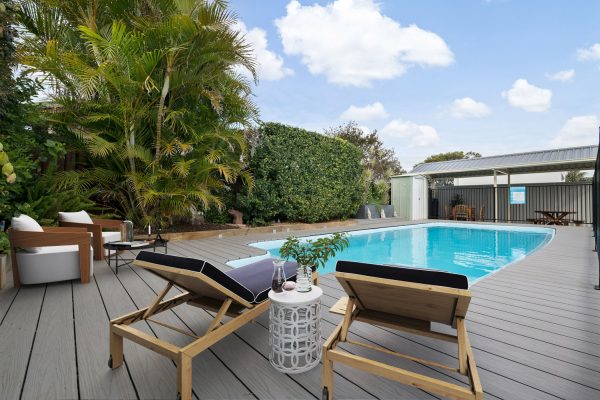 Brite Decking is an Australian-owned and operated company. We are passionate about providing high-quality products at affordable prices. Composite decking is a low-maintenance, cost-effective, eco-friendly decking solution for your home. As the pioneers of composite decking products in Australia, your search is over for a company to partner with you for your new deck plan.
We offer valuable advice for how to properly prepare your concrete to allow for adequate drainage and a strong foundation. Our ASA board is an excellent choice for creating floating decks over concrete with a high concentration of PVC creating a non-porous core. We provide two great options for subframes for a floating deck including high quality composite battens and an aluminium modular frame with pedestals. Our partnership with ClickDeck allows you to create a customised modular frame for your area to suit your needs perfectly.
Get in touch today, and we'll send a free sample to your door so you can see what all the fuss is about firsthand. Click here for more.