Your outdoor deck can be the key to maximising the appeal of your house and the lavishness of your entertaining lifestyle. With clever design and high-quality execution, your outdoor deck can be the ultimate entertaining space and the piece-de-resistance of your home.
There are a variety of design tips and tricks that you can use to make your deck and outdoor entertaining space look high end and luxurious. Here we have listed eight ways that you can elevate your outdoor space and upscale your deck designs.
Incorporate nature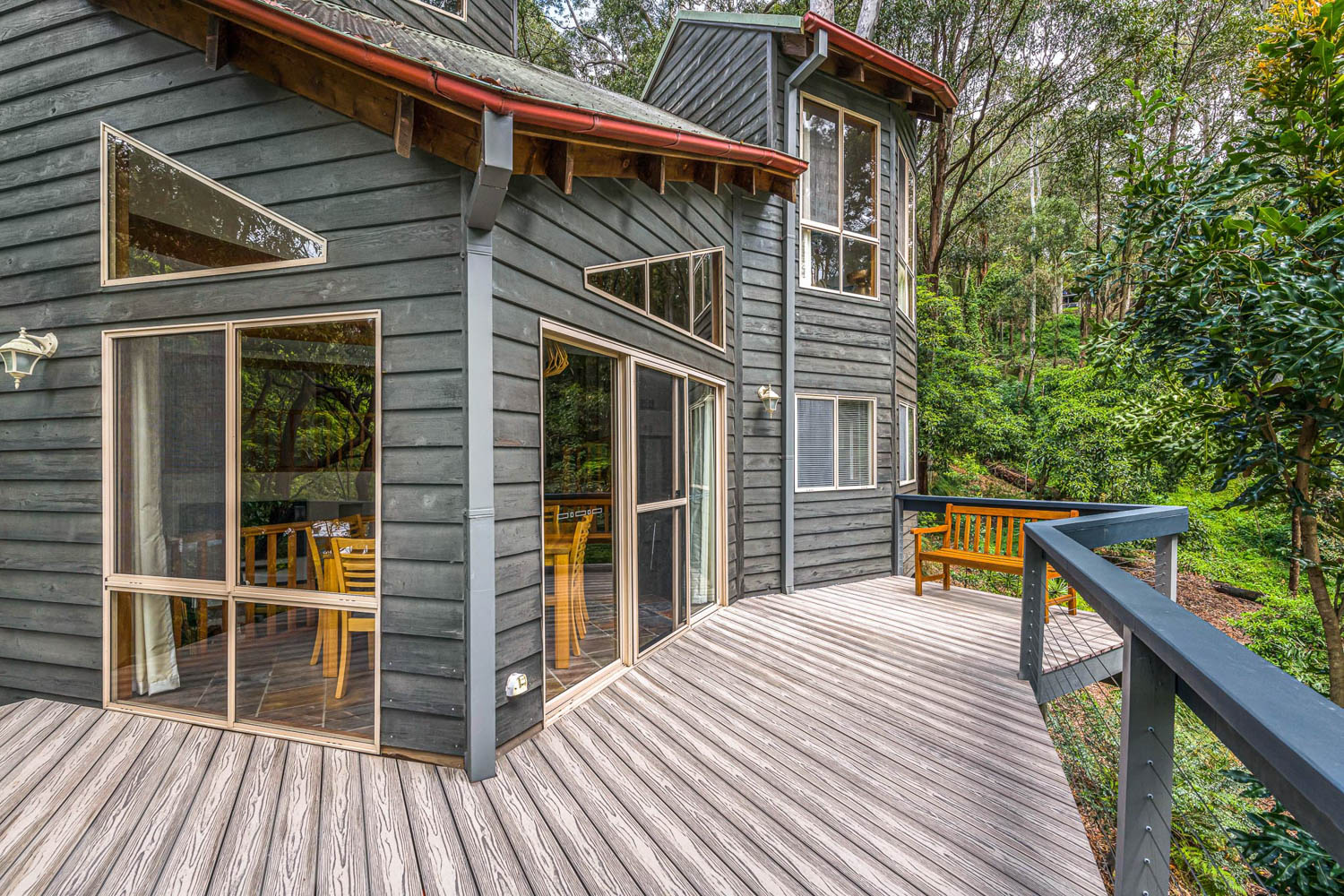 Adding plants and greenery to your outdoor space is an easy way to breathe a sense of modern luxury into your aesthetic. The right plants can brighten any space and can connect the deck to the rest of the yard or outdoor areas.
You can integrate plants in several creative ways. The simplest option is to use pot plants, but a built-in, purpose-built planter box can take the luxe factor to the next level. Planter boxes can be designed to go in different positions, at different heights and in multiple areas to add to a modern, green, and luxe design.
You can even incorporate nature into the design by building decking or seating around well-established trees, or as a walkway through beautifully landscaped and manicured gardens.
However you choose to incorporate nature, it is an easy way to add a modern feel of outdoor luxury to your deck.
Add custom lighting
Custom deck lighting is a very simple, but extremely effective way of increasing the appeal of your deck, particularly at night. Lighting is about much more than functionality and is a key design feature that can give an area a sense of high-end design.
Some creative places to include lights include along or under stairs, recessed into deck posts, under benches, rails and outdoor kitchen areas, or general in-floor lighting. You can even include garden lighting to add an extra level of atmosphere and contemporary design to your outdoor space.
Create purpose-built seating
Purpose-built seating with decking materials is an effective way of creating a sense of grandeur in an outdoor entertainment space. When designed and styled well, having a purpose-built seating area can add a sense of luxury and make a space feel bigger. It can also mean less need for outdoor furniture and the maintenance involved in caring for it.
Some creative ideas for built-in seating include sunken lounge areas, curved seating around a fire pit, seating with hidden storage for extra blankets and pillows, and seating in other garden and outdoor areas to connect it to the main deck.
Opt for curved edges
Nothing cries luxury more in outdoor building design than curves. Producing curves when it comes to decks and building takes an extra level of skill and work for craftsmen, making them a less common and increasingly innovative feature for most homes. This doesn't have to be difficult, however, and a creative designer and a skilled builder can help you achieve the exceptional, classy style you are looking for.
Think about year-round comfort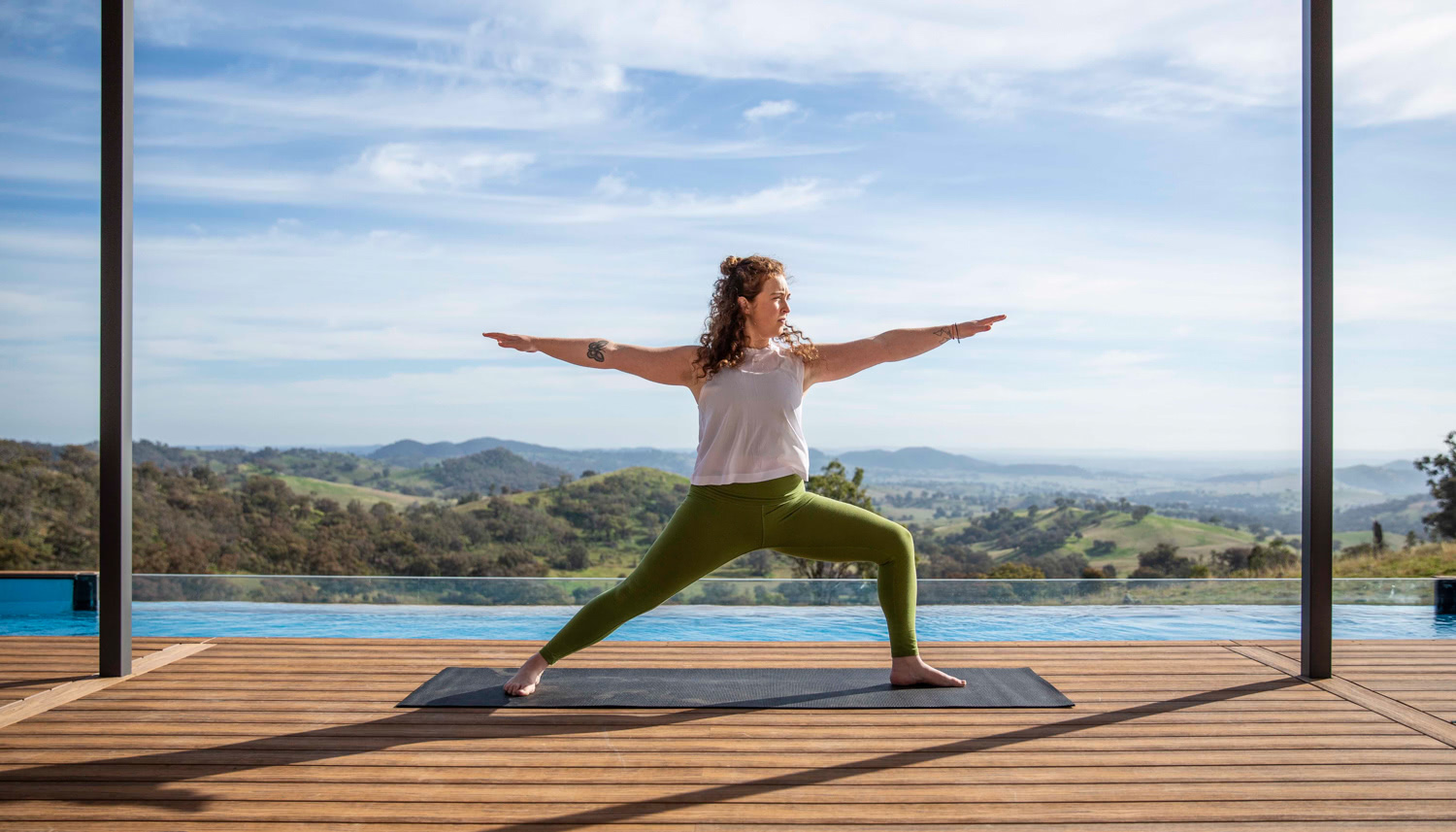 There is no point in having the best-looking entertainment area if you can't be comfortable and enjoy using it. This means a good design will include features like heating and cooling depending on the climate of your area. It may also mean considering a mix of undercover spaces for rainy seasons and open-roofed decking to enjoy soaking in the sun.
Play with height and layers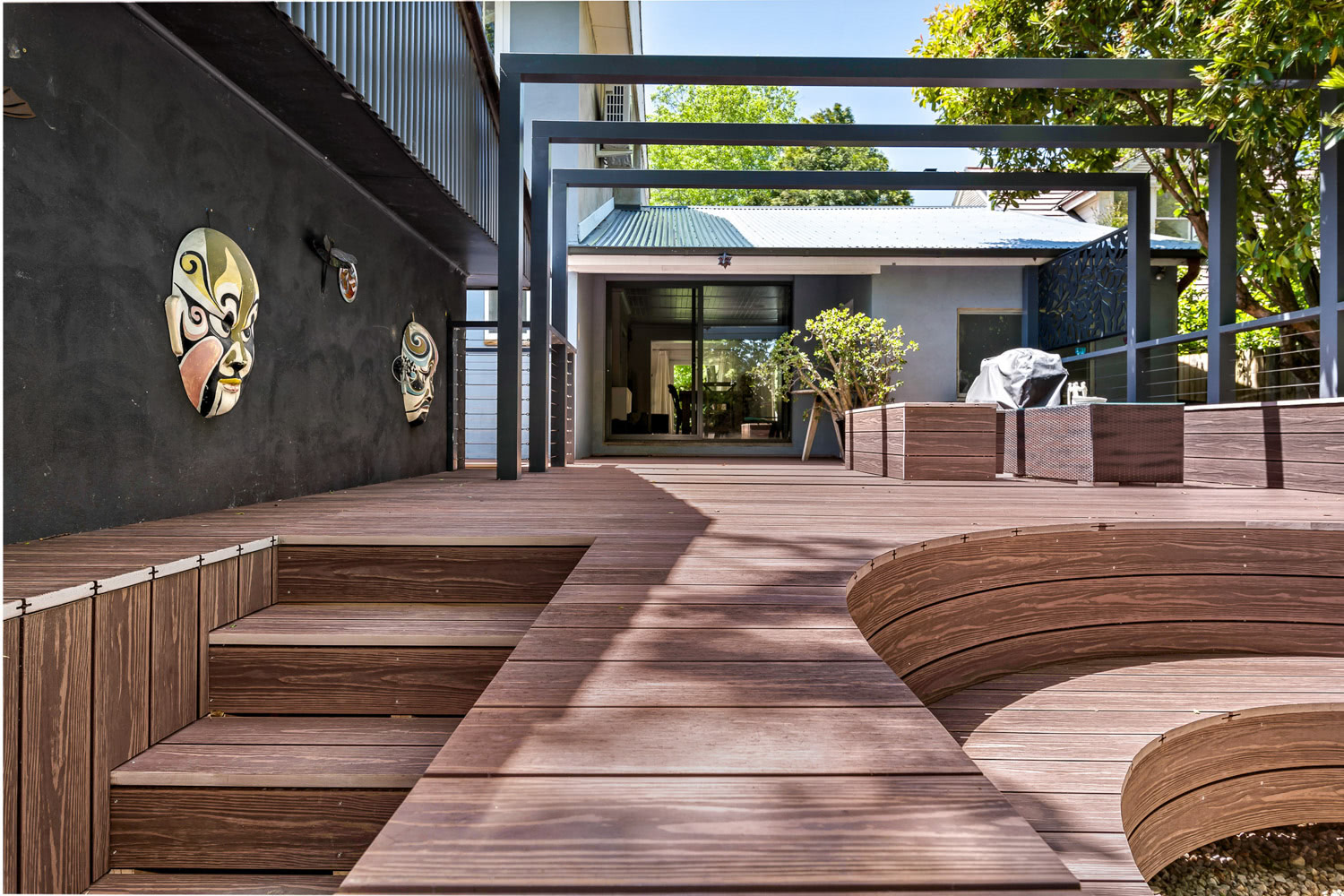 Your deck doesn't have to be a simple, square, single-level addition to your house. In fact, the best-designed decks play with a variety of shapes, heights and layers to maximise the key features of the house and outdoor areas. Using stairs, landings, sunken lounges and overhead features is a great way of adding something innovative and stylish to your outdoor entertaining area.
Use decking around your backyard features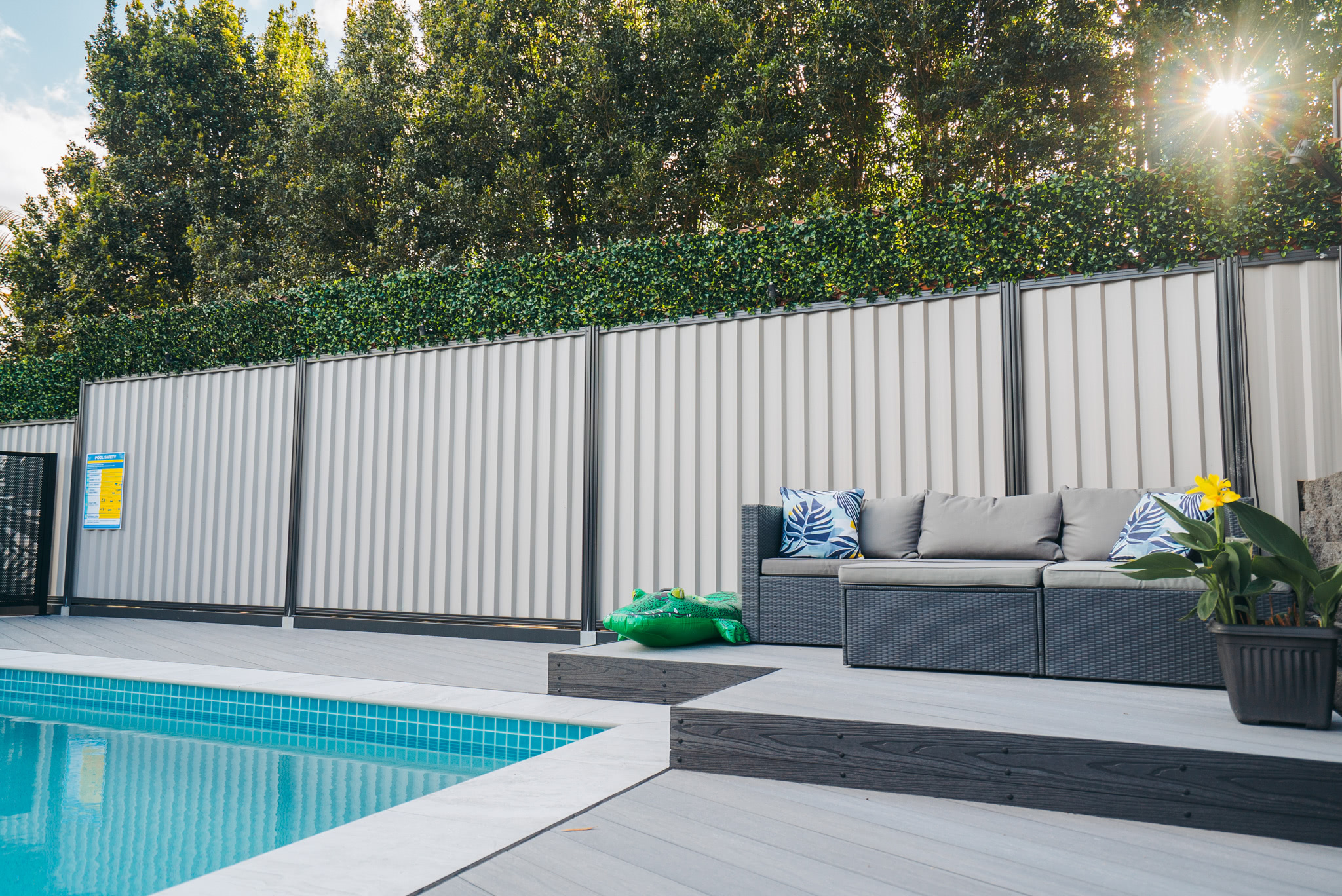 A deck can be a great way to tie together different parts of your outdoor space, making areas more accessible and giving them a cohesive design. 
Decking can be used around pools, spas, water features, gardens, sculptures, children's cubby houses and play areas to highlight them and make them easier to use and appreciate.
If you live in Sydney, check out our post on best decking materials for Sydney homes.
Use eco-friendly finishes
An environmentally friendly deck is the pinnacle, crowning jewel of having a truly contemporary, modern designed space. Sustainability is an increasingly popular issue and hot topic of conversation that can be woven into every aspect of life, including your outdoor deck.
Using composite decking is the epitome of environmentally friendly building. It uses recycled materials in place of timber that would otherwise contribute to deforestation. It also receives an eco-friendly badge of honour for being lower maintenance, using less time, materials and money in its installation and ongoing care.
If you are designing a high-end deck or outdoor space, composite decking is the best decking material for you. It looks like real-deal timber decking while being eco-friendly, easy to install, low maintenance, strong and durable. It is rapidly growing in popularity within the building industry and is an easy way to increase the level of innovation within your home designs.
Get inspired and browse a range of decking projects across Australia that have used our state-of-the-art Brite Composite Decking Solutions. See how it can be incorporated into your outdoor space and how others have used it to take their outdoor entertaining to the next level.