A mixture of wood fibre, plastic, and industrial binding agent forms a Composite Decking. These form a wood-plastic composite which has impeccable qualities with better density, strength and more heavier than wood alone. This is now used across modern homes as an alternative to traditional lumber. Although Composite decking is more expensive but has numerous advantages that are attracting construction companies to use this material in their process. Long life, low maintenance, no stains, or need to paint and elegant finishing are benefits associated with this composite.
Composite Decking Material is also scratch resistance, stain and mold resistance keeping its age higher than wood in any case. They are also less likely to split while being in use where traditional lumber can break easily with a single mishandling. Where some even are customized with low weight to ease in their handling during the building process. The whole timing and process required to install are also quite less. This composite decking is also used in fencing around the homes that offer an impeccable alternative to traditional wood. Outer finishing will retain its colour all year round and will not fade like wood. You will have outdoor looking the same for years with minimum maintenance.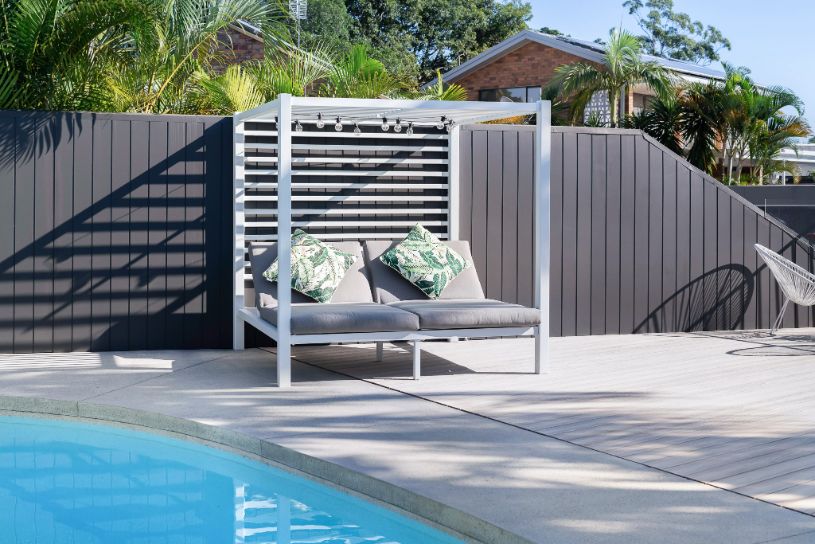 These deckings are safer, cost-effective, long term durability, time-saving, low maintenance, stable, better perspective, and environment that offers enhanced look for viewing too. The whole materials are built with recycled wood fibres and polymers that results in a safe product of composite. It is completely eco-friendly too and avoids destroying our precious wildlife and forests.
Accessories in the form of clips, batten, anti creek clips, stainless steel clips, started clips, and screws help attach these highly sophisticated composite in building modern homes. Backed by long warranty these composite have now become the first choice for families to use in their homes. Brite Decking products are also quite a high stable with UV protection and have no effect of dry, hot, wet, rain or cold weather.
Our Composite decking is built to suit Australia's climate and offer a unique solution to customers in ease of usage. Brite Decking is one of the top established company for Composite Decking Boards. With more 20 years in this business, we have worked with numerous residential and commercial properties to offer customized solutions for our clients. All our solutions are cost-effective, minimum of maintenance and environmentally friendly for long term stability. We provide 15 years and 30 years warranty for our different range in keeping satisfied with our products. We have a series of products that comes in different sizes, colour and finish for customers to choose & build their homes with. For any more custom requirements get connected with our team members for the right solutions now!