Composite products are an Aussie favourite for more than just decking. With the material holding up so well in the tough weather conditions that Australia is famous for, it comes as no surprise that keen gardeners and home builders alike choose to embrace a composite design in other areas such as the planters, outdoor furniture, and raised garden beds. If you have enough space on your current deck, you may even consider installing composite garden beds as a way of upgrading your existing outdoor deck.
Are you looking to bring durability, style, and simplicity to your garden beds? Read on to find your inspiration.
Composite vs Lumber garden beds
Timber, cedar, redwood, plywood and pressure-treated pine have been the go-to choice for residential garden beds since flowers first met soil. However, with time comes education and improvement. With many drawbacks, including a lack of weather resistance, people have been searching for a more durable, reliable, and sustainable choice to remodel or install their garden beds. Their search leads them to composite materials.  Composite boards have several benefits over wood and is the perfect material for garden beds. Using composite for your garden beds will ensure they will stand the test of time, providing an ideal home for your vegetables, variety of flowers or outdoor plants.
Benefits of composite boards over wood
Resistance to rotting

No splinters – ever

A great look with stunning colours

Quick installation

Zero maintenance needs

Lower overall cost 

Environmental friendliness

A high UV stability and resistance to all extreme weather types. 
What every gardener needs to plan for before building garden beds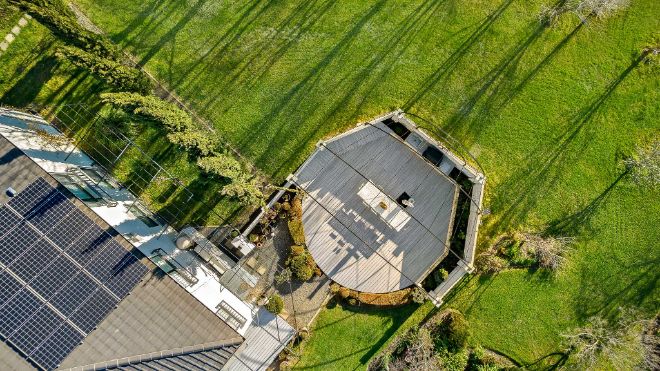 Creating your own personal garden is one of the best ways to incorporate nature into your home design. Building new raised garden beds are much more complex than simply adding a planter box to your existing space.
Like our massive project at Eatons Hill Hotel, details such as the colouring, planter box height, additional fixtures such as lighting, and how you will use the space will need to be considered during the planning stages. We've provided a breakdown of what every gardener needs to plan before embarking on their planter box project.
1. Garden bed sizes
One of the most important things to consider when planning your garden bed is the size. The best size will depend on how you plan to use your garden beds, with the sides allowing easy access and the length being vast enough to plant your ideal veggie patch. For example, a raised bed around 3 – 4 feet wide and 6 – 8 feet long will allow you to pull weeds and maintain your plants without impacting the soil. Some other common measurements include
2. Total yard area
Make sure you consider the space you want in your total yard area. This will ensure that your garden beds don't dwarf the rest of the space and will help with determining the right size for your garden beds. For example, if you plan to install a pool down the track, don't put your garden beds in the middle of the space. Similarly, if you want the beds to be the focal point of the garden, plan their positioning somewhere eye-catching and easy to access.
3. Pest control in garden beds
One of the greatest benefits of composite boards is their ability to stand up to even the most determined pests. Using composite for your garden boxes or edges will ensure that no bottom feeder pest can chew through your gardens and destroy your veggies. Add composite fencing to your space, and your garden will be as safe as can be.
4. Lifespan of materials used
There is no point in building a garden bed that won't even last as long as your plants. Some vegetables and plants take months, if not years, to bloom, and you want to ensure your garden beds are ready to support the entire life cycle of whatever you plant. Not only will composite materials stand the test of time, but your experience with them will be pain-free, with zero maintenance required. A simple composite board clean is all that's needed to get the most from your composite garden beds.
5. Sunlight
When planting anything, sunlight is one of the most important considerations. Therefore, a lack of or too much sunlight is one of the main reasons keen gardeners create garden beds and planter boxes. The beauty of using a composite material for your garden bed is that they are UV resistant and can stand up to even the harshest sunlight or dry, dull conditions without staining, warping, melting, or experiencing rot.
6. Water damage
Wherever you are in Australia, chances are you experience some form of extreme weather. Whether the environment at your place is dry and sunny or humid and wet, you will need to consider the risk of water damage for whatever you plant. Some plants don't do well with over-watering, and others love it. If you use composite materials for your garden beds, at least you can have peace of mind that you won't have rotting, mouldy or splintering timber in your yard. Composite materials are much more mould resistant than wood. If you do find mould on your composite boards, it is very easy to clean off and get rid of.
7. Weed prevention
There is a range of chemicals and gardening methods for weed prevention, and depending on your soil type and location, this will be an important consideration. Not only can weeds overtake the growth of the plants you actually want to grow, but they can cause unpleasant bindies, spikes and pest infestations. Consider the best form of weed prevention, such as a weed barrier, for your garden to ensure you're on top of it from day one.
How to build garden beds with composite boards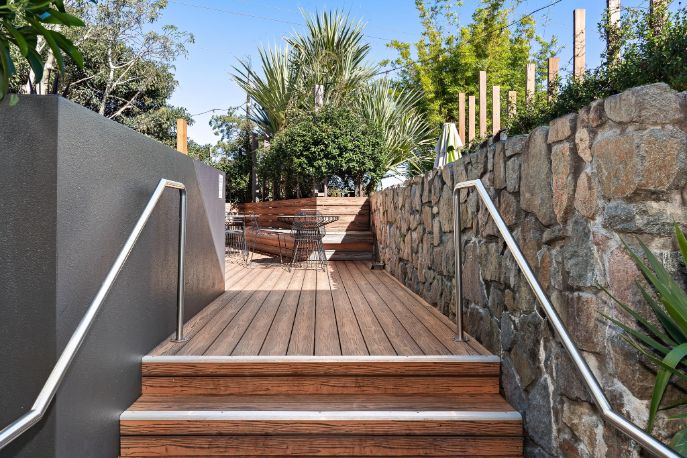 Preparation:
Preparing a garden bed can include sketching out your garden area, checking out the predicted rainfall in your area, setting your budget and gathering materials.
Materials:
A weed barrier
Deck/exterior screws
Mesh cloth
Heavy-duty plastic sheeting
Raised bed soil
Necessary decking accessories such as batten and joists, end caps and clips
Steps:
Outline the plot for your garden bed with string, ensuring you can reach the centre easily and it's the right size for your desired plants
Either mow the grass short and dig it to the sides or use the no-dig method, covering the short grass with cardboard and compost.
Lay down the planks in the shape of your bed, ensuring that each plank overlaps
Stack your boards, securing them along the way
Use your end caps and clips to secure the boards in place
Once the desired height is reached, fill the bed with a nutrient-rich compost mix
Top the compost with enriched topsoil formulated for your plants or vegetables
Fill your bed all the way, remembering that the soil will settle, so don't skimp on the amount of filling
That's it! Plant your seeds and watch your garden beds grow
How much do composite decking garden beds cost?
The cost of your composite decking garden bed will depend on several factors. Our handy composite decking price calculator can provide a reasonable estimate for the cost of your project, using your garden bed size as an indicator of the final price. The good news is that once your composite garden bed is installed, it will need very little to no maintenance, keeping your ongoing costs minimal (or non-existent!). In addition, with our detailed installation instructions, and our helpful team just a phone call away, you can lower the cost of labour, investing in the long-lasting quality of composite boards.
Want to find out more about installing composite boards in your backyard? We can help. As Australia's leading composite board distributor, we offer a premium product with homegrown service, so your next project will be a breeze. Get in touch today to make your garden bed project come to life or to request your free sample.