In the ever-evolving world of commercial architecture, the choice of building materials plays a pivotal role in defining the success and appeal of a project. When it comes to decking solutions for restaurants and pubs, Brite Decking's Titanium PVC ASA Bal 29 rated decking emerges as a game-changer.
Regarded as the forefront in composite decking materials, sometimes referred to as Wood Plastic Composite (WPC), the Titanium Next Gen range presents a blend of durability, safety, aesthetics, and functionality that renders it the ideal selection for commercial establishments, especially restaurants and pubs.
In this article, we explore the compelling factors that make our Titanium decking the premier choice for elevating the ambiance of commercial restaurants and pubs.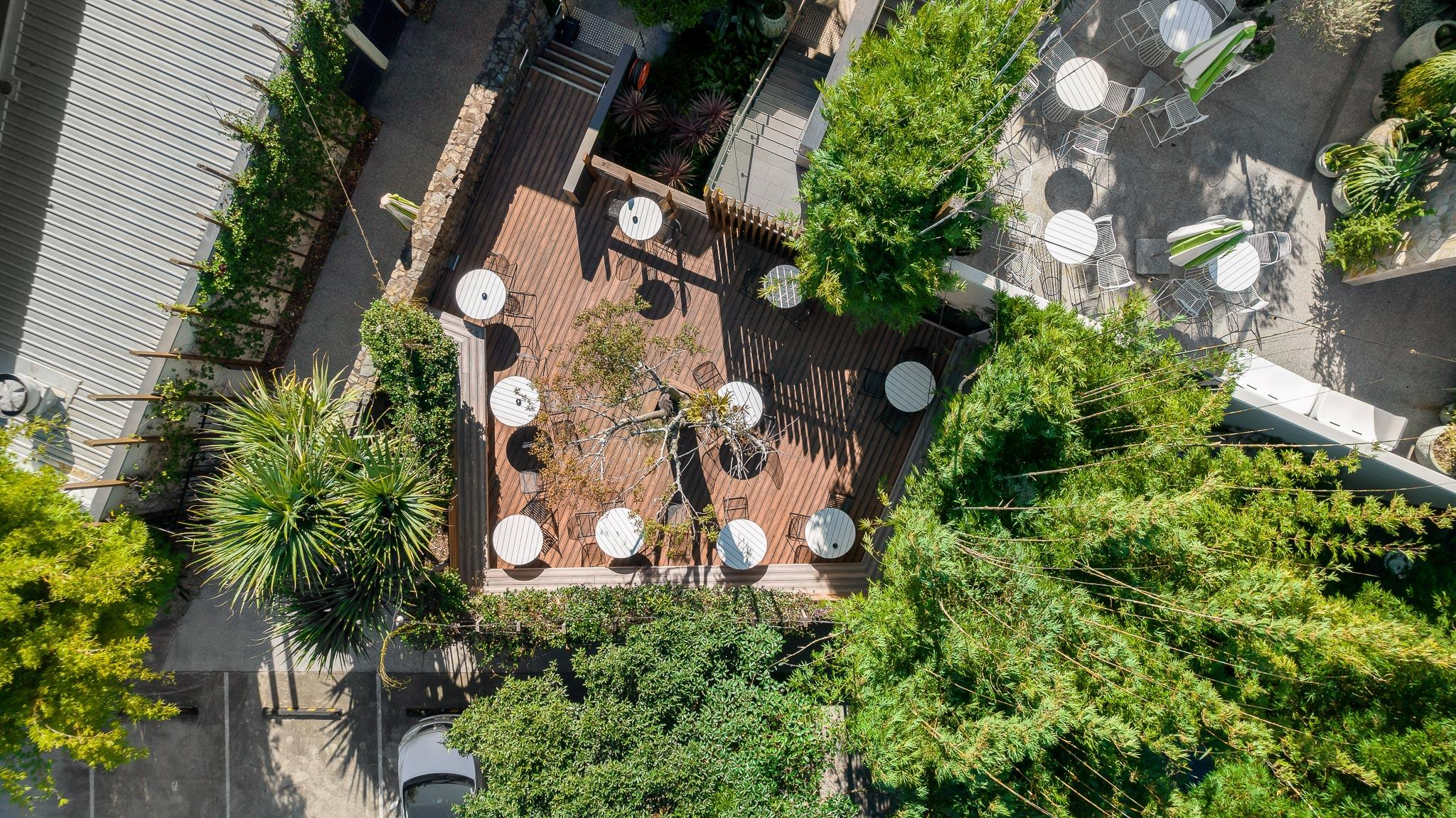 Eatons Hill Hotel: A Testament to Brite Decking Excellence:
Synthetic decking has come a long way in providing exceptional solutions for architectural projects. Eatons Hill Hotel in QLD, one of the largest pubs in the world and a beloved landmark in Brisbane, serves as an iconic example of Brite Decking Titanium's prowess.
The decision to utilise our flagship composite decking material has transformed a traditional dining and eating space into a masterpiece. The decking material was strategically employed to maximize the Gold Coast waterfront views while maintaining a balance between functionality and visual beauty.
The result is a breathtaking design that complements the grandeur of the hotel and enhances the overall experience for patrons.
Unmatched Durability and Fire Safety:
The safety of patrons is a top priority for any commercial establishment. Brite Decking's Titanium PVC ASA Bal 29 rated decking boasts exceptional durability and fire resistance, ensuring a secure environment for all guests. The Bal 29 rating signifies this composite material has been rigorously tested and proven to withstand bushfires and extreme weather conditions. This feature is particularly crucial in areas prone to wildfires, as it adds an extra layer of protection to the establishment and its patrons.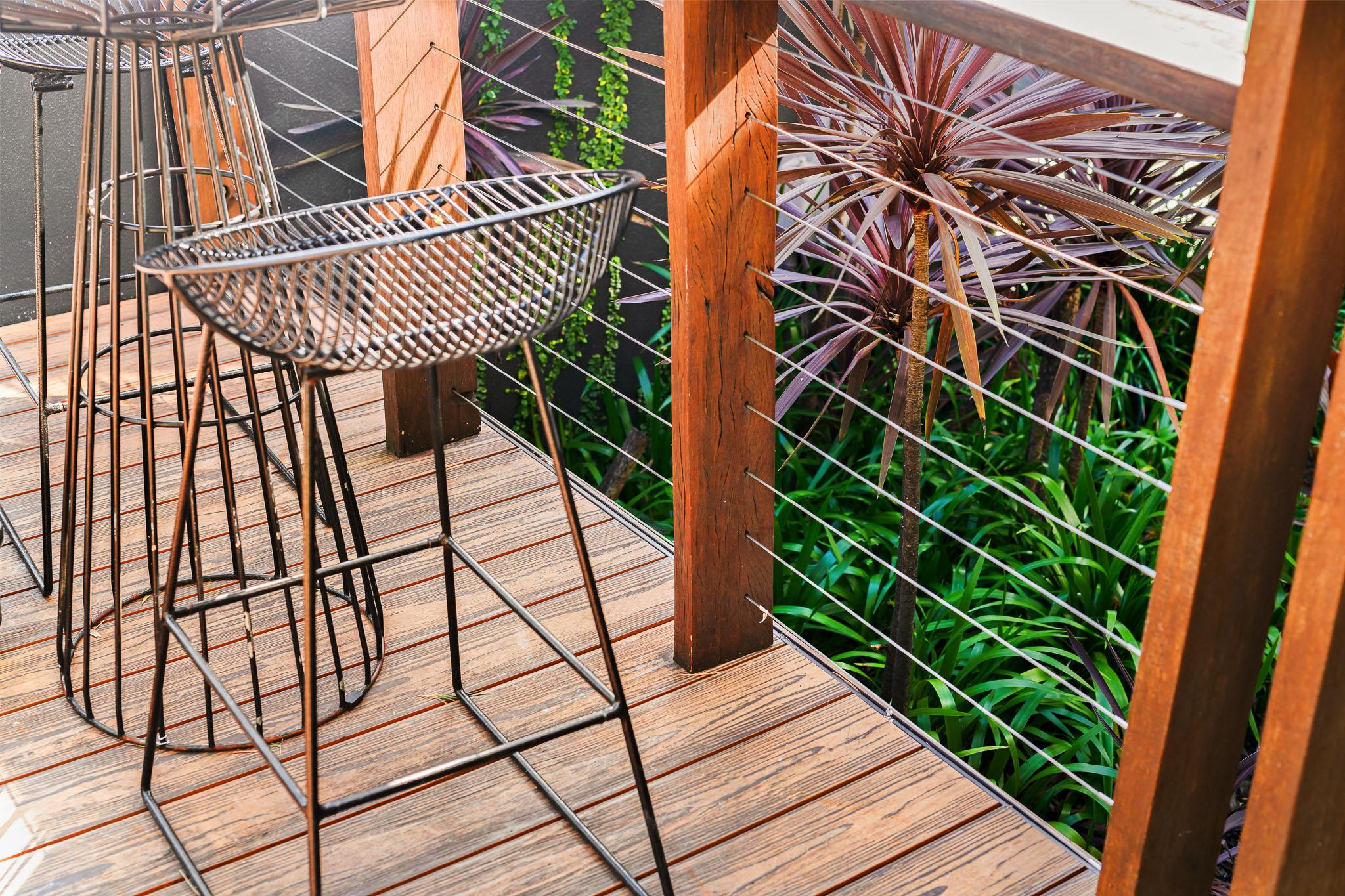 Aesthetic Appeal and Visual Harmony:
One of the key factors that attract customers to restaurants and pubs is the overall ambiance and visual appeal. Brite Decking Titanium's aesthetic versatility allows architects and designers to create stunning outdoor spaces that harmonize with the establishment's theme and atmosphere. Made from a blend of recycled wood fibers and plastic, this material is available in a range of colours and finishes, allowing for creative customisation that aligns with the brand identity of the restaurant or pub.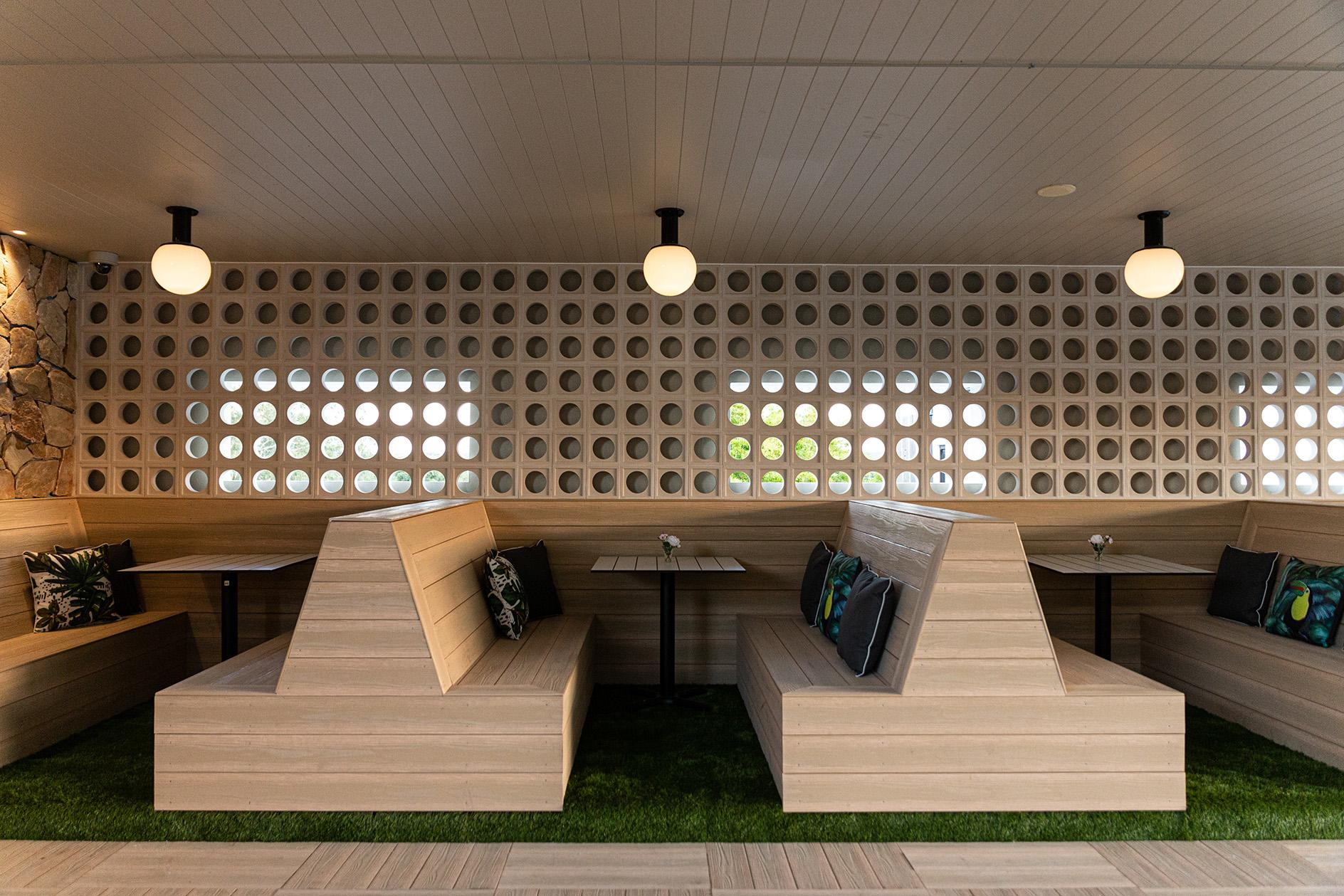 Functionality and Low Maintenance:
Commercial establishments demand materials that can withstand heavy foot traffic and the wear and tear associated with constant usage. Our Titanium PVC ASA Bal 29 rated decking excels in this aspect, offering a low-maintenance solution that is resistant to staining, fading, and scratching. This durability ensures that the deck remains in pristine condition, minimising maintenance costs and efforts.
The Brite Decking Difference:
In the competitive realm of commercial restaurants and pubs, ourTitanium decking emerges as a clear winner. Its combination of durability, aesthetic appeal, functionality, and safety sets it apart from traditional decking materials.
The success story of Eatons Hill Hotel is a testament to how the right composite decking can help create iconic and unforgettable spaces that leave a lasting impression on patrons.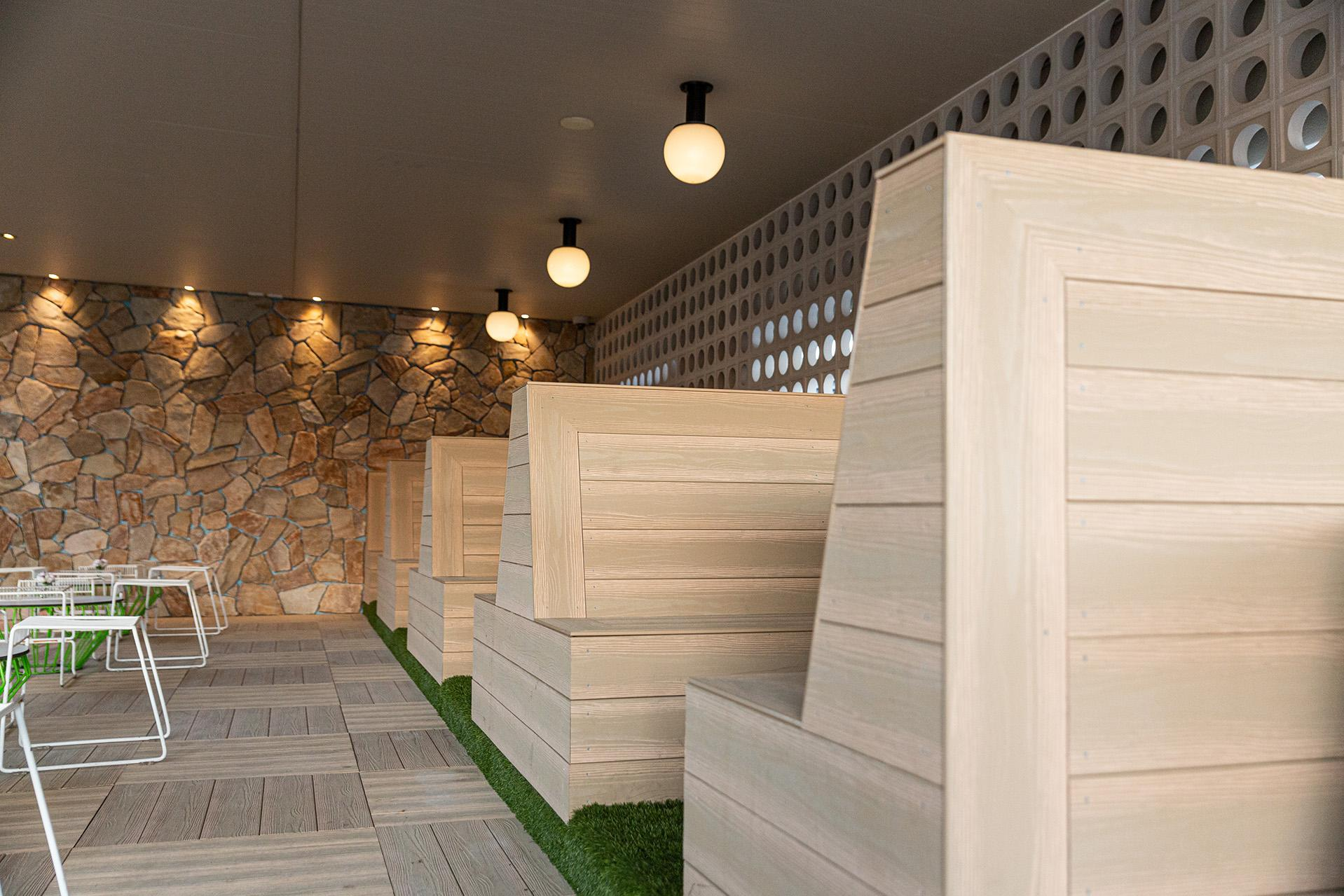 When it comes to choosing the right decking material for commercial restaurants and pubs, Brite Decking Titanium PVC ASA Bal 29 rated decking is the ultimate choice, paving the way for a harmonious blend of safety, functionality, and aesthetic excellence.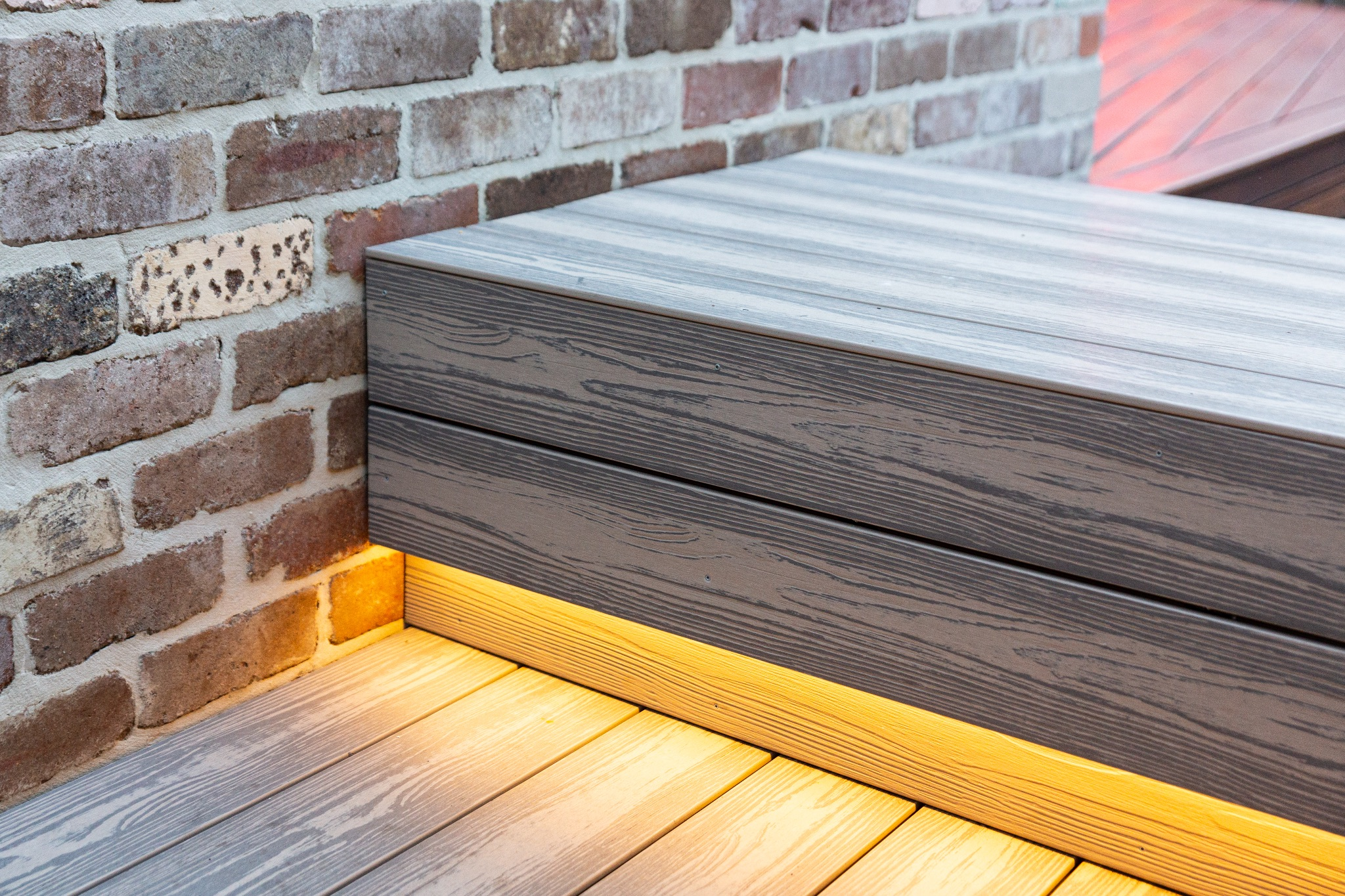 If you'd like to find out more about our game-changing Titanium Range or you would like to request a free sample, give us a call on 1300 481 664 or get in touch or simply complete our  contact form.
Happy Decking!